Commercial Renovations @ Aldergrove Animal Clinic, Barrie, Ontario
GoodWood Contracting, a leading commercial contracting company based in Barrie, Ontario, was engaged to complete a large-scale commercial renovation project for a veterinary clinic. The scope of the project included several key elements that were essential to bring the building up to date and make it functional for the clinic's needs.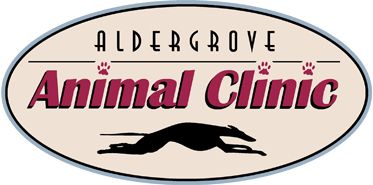 The first step in the renovation process was to gut the building down to the studs and complete new framing. This allowed the GoodWood Contracting team, experienced in commercial renovations, to start with a clean slate and ensure that the structure was sound and up to code. The basement of the building was also an issue, as it was wet and unusable. To address this, GoodWood Contracting used a concrete product waterproofing solution for both the floor and walls of the basement, effectively drying it out and making it suitable for use.
Once the structure and basement were taken care of, the GoodWood Contracting team continued with the commercial renovations for interior of the building. The clinic required 2000 sq. ft. of finished exam rooms, a laboratory, and kennels. To achieve this, GoodWood Contracting installed glass wall systems, which not only provided a modern look but also allowed for plenty of natural light to enter the space. They also completed all the necessary plumbing and electrical work to support the new layout of the building.

In addition to the exam rooms and kennels, the GoodWood Contracting team also built an administration area, offices, a waiting area, and a reception area, all of which totaled 2300 sq. ft. They also installed accessible bathrooms and automated barrier-free washrooms to ensure that the facility was fully compliant with accessibility laws.

The exterior of the building also received a significant makeover. GoodWood Contracting, based in Barrie, Ontario, installed post and beam gable and stonework on both the front and back of the building, giving it a polished and professional look. They also installed security features such as keycards and automated door openers to ensure that the facility was secure.

Finally, the GoodWood Contracting team handled all of the painting and finishing work, including tile and laminate flooring throughout the building, and wood siding. This project was completed on time and budget, and the client was very satisfied with the results of the commercial renovation project by GoodWood Contracting.

Aldergrove Animal Clinic has been providing care for your pet since 1973. Aldergrove has recognized that pets are an invaluable part of your family and provides a range of veterinary services in Barrie and the surrounding area, including medical services, surgical services, nutrition and emergency services.
December 2023